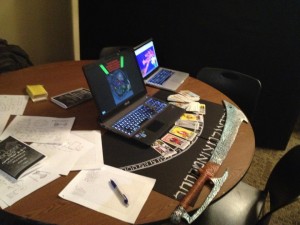 There is a lot going on right now, so I though I'd update my blog.
A team of students and I are working on a game called Arcana: A Ceremonial Magick Simulator.  The game hits alpha release on December 6, 2012.  The beta release will occur on March 1st, 2012.  Here's a picture of the team.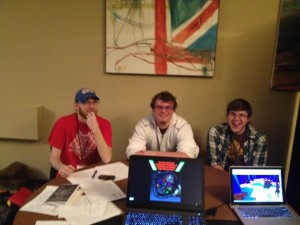 In addition, I'm hard at work on a book called Game Magic: A Game Designer's Guide to Constructing Magic Systems, which will be published by CRC/Taylor and Francis in 2013.
I spoke on a panel with Ken Rolston, lead designer of Oblivion and Morrowind, and game writer Rafael Chandler at George Mason University.
I also gave a presentation at GDC Online 2012 called "Occult Game Design: An Initiation into Secrets and Mysteries," which was featured on the front page of the Game Narrative Summit site.
I'll be adding more information on each of these projects in the near future.